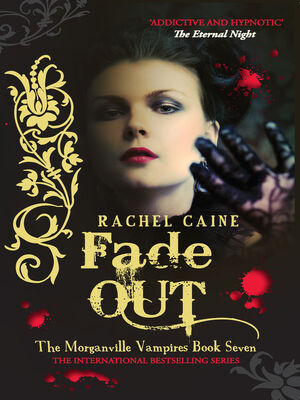 Fade Out (2009) is the seventh book in the Morganville Vampires series written by Rachel Caine.
Morganville has stabilized into a kind of peace (although it may only be skin deep), but new players are entering the scene, and the course of true love never does run smoothly, especially when an old girlfriend drops in for a visit. And the phrase "hidden camera" takes on entirely new and significant meaning for our heroes in the Glass House.
Key Plot Points
Edit
Key Plot Points that advance the story
Eve joins the local theatre company. When one of Eve's castmates goes missing after starting work on a short documentary, Eve suspects the worst. Claire and Eve soon realise that this film project, featuring the vampires themselves, is a whole lot bigger - and way more dangerous - that anyone suspected ...
Key Characters
Edit
See Also
Edit
Cover Gallery
Edit
Ad blocker interference detected!
Wikia is a free-to-use site that makes money from advertising. We have a modified experience for viewers using ad blockers

Wikia is not accessible if you've made further modifications. Remove the custom ad blocker rule(s) and the page will load as expected.