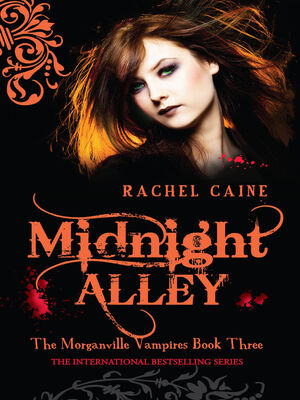 In the third book of the series, Claire makes an important decision that determines the rest of her life. This leads her to finding out the deepest, darkest secret in Morganville, enough to destroy the city - if it falls into the wrong hands. She must learn all she can to save her best friend, patron, and those she tolerates. With Monica kissing up and Shane in more trouble than ever, Claire must work to protect her friends and herself.
Now Claire has pledged herself to Amelie, the most powerful vampire in town. The protection her contract secures does little to reassure her friends. All of a sudden people are turning up dead, a stalker resurfaces from Claire's past, and an ancient bloodsucker extends a chilling invitation for private lessons in his secluded home.
Key Plot Points 
Edit
Key Characters
Edit
See Also
Edit
Cover Gallery
Edit
Ad blocker interference detected!
Wikia is a free-to-use site that makes money from advertising. We have a modified experience for viewers using ad blockers

Wikia is not accessible if you've made further modifications. Remove the custom ad blocker rule(s) and the page will load as expected.